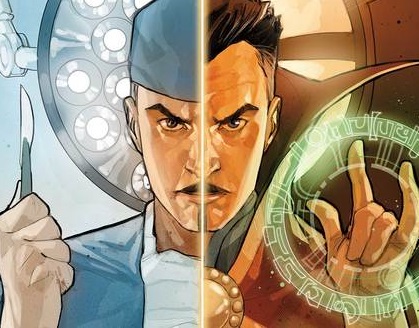 WELCOME! Metro Entertainment is OPEN for
IN STORE BUSINESS!
Please come in and see what's new on the shelves, our hours remain 11am-7pm every day.
For up to date information on the store during the novel coronavirus outbreak, please see our Facebook page. For up to date information on public health and what you can do to stop the spread of COVID-19, please see the CDC website.
IN THIS WEDNESDAY!

SPAWN #311


Written by TODD MCFARLANE; Art by CARLO BARBERI; Covers by TODD MCFARLANE, CARLO BARBERI, BRAND ANDERSON, FRANCESCO MATTINA


"Cult of Omega" (Part One)
SPAWN raises some of the 'dead' as he storms a palace that has been hiding the secrets of a hidden society whose members can combine to become more powerful than any SPAWN throughout time!
Lead by their new king... the OMEGA SPAWN!

TODD McFARLANE and Carlo Barberi launch an exciting and dangerous new chapter for SPAWN!

See what else hits the stands this week and next at this handy link!